Pulse Incentives Is Focused On Helping You And Your Organization Achieve Success.
Is your team hitting sales goals and deserve a unique travel experience? Are you launching a new product or organizing a meeting or event? Let us manage the details and use our professional network and expertise to deliver an unique experience that everyone will remember for years!
Pulse Incentives is a full-service, white-glove group incentives travel and meetings company with over 25 years of experience producing programs in the US and throughout the world. We understand the customs, the culture, and the "red tape". Our global planning prowess is second to none. Our internationally savvy team has the know-how to successfully navigate all elements of your program, regardless of the destination.
We move beyond the typical sales retreat or trip. We help you develop a customized incentive program or meeting proven to motivate, inspire, and engage your team.
From creative and innovative ideas to reward and recognize, Pulse Incentives will help you create lifelong memories.
Pulse Incentives By the Numbers
Pulse Incentives has developed, managed, and implemented incentives programs, sales meetings, and corporate events in over 100 countries throughout the world.
We deliver 10 types of programs: incentive travel, sports incentives, national sales meetings, product launches, advisory boards, executive retreats, conventions, speaker training programs, merchandise, & events.
Pulse Incentives has operated over 300 unique incentive programs and meetings for organizations around the world aimed at motivating, inspiring, and engaging employees.
We service 12 different industries and growing: Manufacturing, insurance, financial services, agriculture, associations, haircare, medical, accounting, newspaper, interior design, pharmaceuticals, & automotive.
We bring over 25 years of planning well executed incentives and meetings to every customer and program we help develop and implement.
Pulse Incentives has served over 20,000 incentive and meeting attendees in over 100 countries throughout the world.
1. Explore
During discovery, we listen. You tell us about your program, your goals & objectives, the parameters, and what is most important to you.  We, then, explore destination options & make recommendations based what is the best fit for your group.
2. Implementation
Implantation is the longest phase in our 4-step process. It includes logistical planning, creation of program details, vendor negotiations, & attendee registration and management.  We don't overlook a single detail and ensure your trip is planned to perfection.
3. Onsite
The Pulse Incentives staff is on-site to manage the program from beginning to end and is devoted to the care of each attendee's needs.  We make certain all elements of the program are implemented to perfection. Our team manages: transportation, individual and group hotel needs, on/off-site activities, and all event functions.
4. Post Program
Post Program, we gather attendee feedback, provide a trip overview, and reconcile the budget.  We do a complete review of the program and begin introductory discussions for the next group meeting or incentive trip. 
With the right incentive program, you will create a more engaged workforce and increase sales by as much as 50%.
Incentive programs motive 66% of employees to stay at their job because the program keeps them engaged.
Tailored incentive programs can increase employee performance as much as 44% for your business.
With a tangible sales incentive, your business will increase your annual revenue by as much as three times.
"As the corporate event planner for Ratner Companies, I have enjoyed working with the Pulse Incentives team on several incentive programs in Mexico.  Our senior staff, and the top performing Associates who earn the trip, are always impressed with the resorts selected. Pulse Incentives' attention to detail – from concept to final invoice – and their on-site support ensures each event's success."
"In 2014, Pulse Incentives helped Lakeview Financial plan its incentive trip to Secrets Marquis Los Cabos. Pulse Incentives and its staff went above and beyond to help make the incentive trip the trip of a lifetime for both Lakeview's staff and Lakeview's incentive winners.  Lakeview Financial did not have to worry about a single detail during the planning phase or during the trip itself. Pulse Incentives had staff onsite at the resort to help travelers with any details during their stay.  Lakeview Financial highly recommends Pulse Incentives and would definitely plan a trip with them in the future."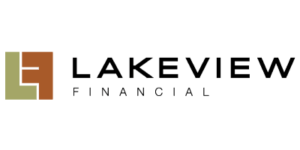 "We have been offering customer incentive trips for the past eight years with the last two planned through Pulse Incentives. They are one of the most customer-focused companies with whom I have ever worked.  Attention to detail is seen in everything they do.  They strive to know not only our company, but also the industry we serve. They listen to our requests and always come back with the right options for the next destination. Whether it's taking a small group to an industry meeting or traveling with a large group internationally, Pulse Incentives works constantly to ensure our expectations are met and everyone enjoys their experience.  The onsite staff are friendly, knowledgeable, professional, and approachable. We have come to view Pulse Incentives as part of our team."

Are you ready…
To drive your business to the next level and engage your employees in a new way?
The right incentive program can unlock the full potential of your business and employees. We will help you design and plan an incentive program with personal and achievable goals aimed at motivating your team and engaging your people in an entirely new way.
From incentive trips to inspirational meetings, we customize reward programs that fit your organization's specific goals and take your business to the next level.
Our Indianapolis, Indiana office is ready to talk!